You'll love the Amaretto Stone Sour if you're a sweet and sour cocktails fan. This popular drink is made with just a few simple ingredients, but it packs a delicious punch that will leave you wanting more.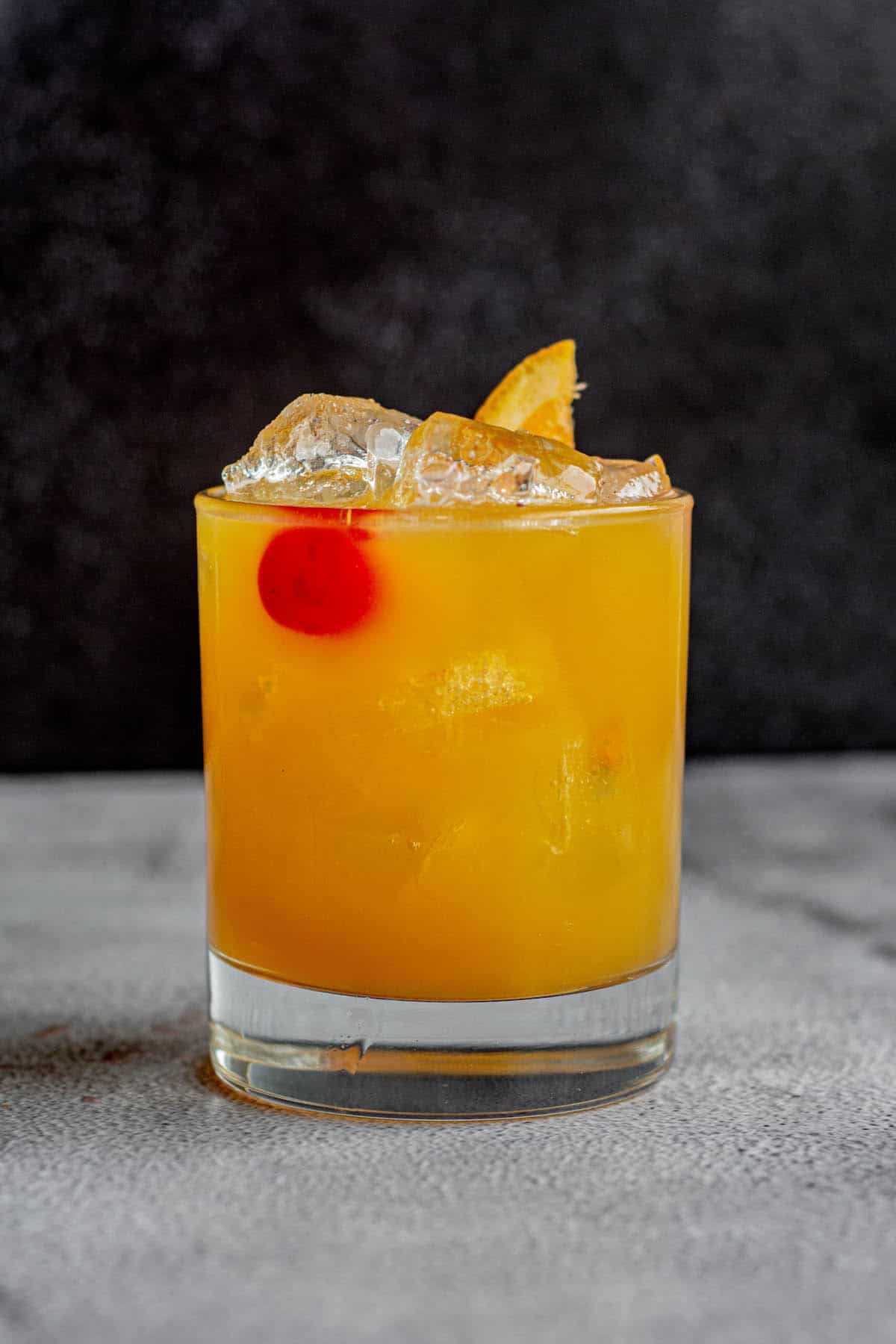 Jump to:
This cocktail is a spin on the classic Amaretto Sour. This cocktail was initially made with equal parts Amaretto liqueur and sour mix.
On the other hand, the Amaretto Stone Sour is a more recent creation that dates back to the 1990s. This cocktail is a variation of the Amaretto Sour that adds orange juice to the mix. The result is a delightful cocktail perfect for sipping on lazy afternoons or brunch.
Tom Bullock was a pioneering African American bartender who made significant contributions to the world of mixology in the early 20th century. He was the first African American to write a cocktail book, "The Ideal Bartender," published in 1917.
One of the cocktails featured in Bullock's book was the Stone Sour, made with Old Tom gin, lemon juice, and sugar. While Bullock's original recipe did not include amaretto, his creation of the Stone Sour inspired the later invention of the Amaretto Sour. His book is a wonderful piece of history.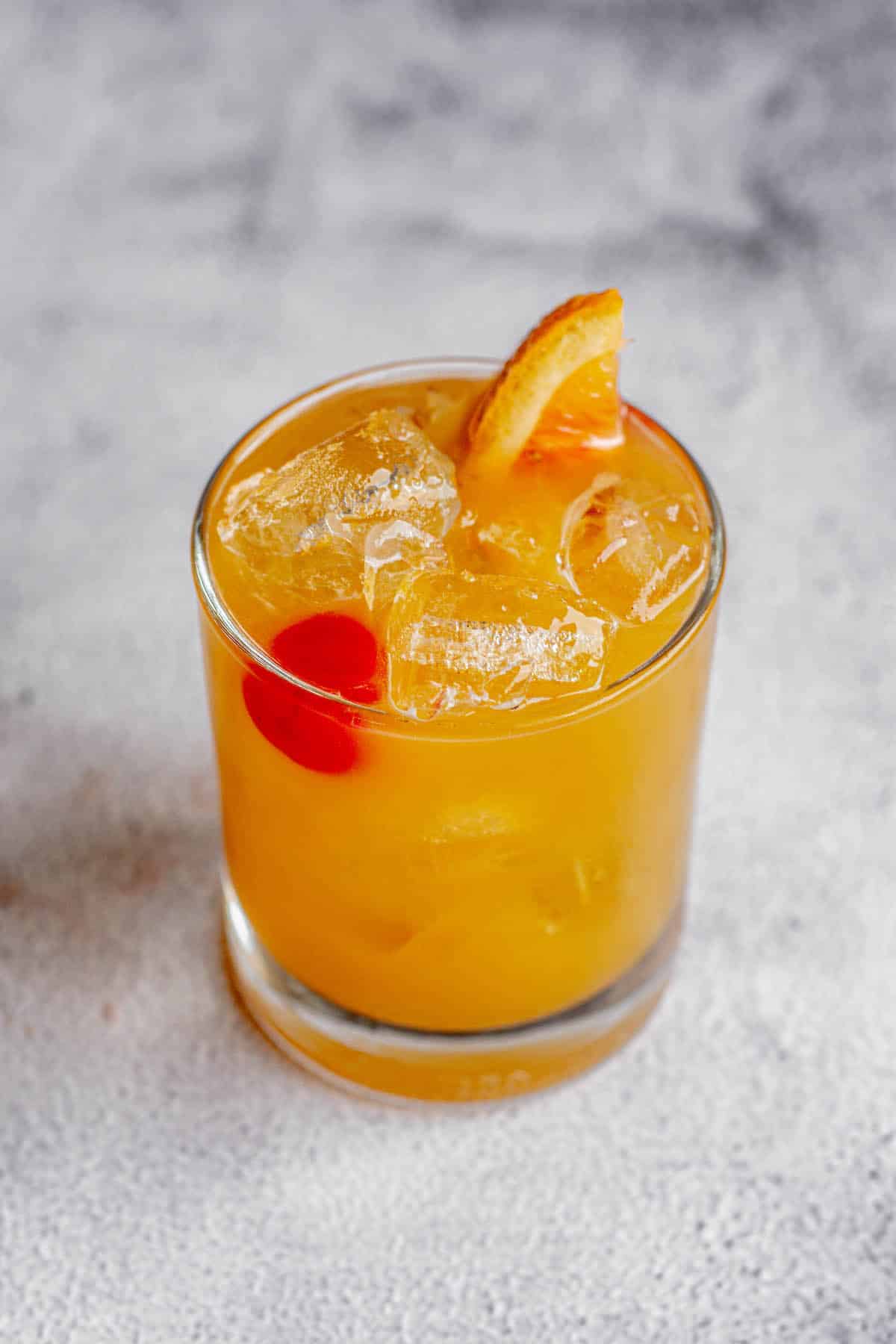 Ingredients:
Find the ingredient amounts listed in the printable recipe card at the bottom of this post. Here is a rundown of what you need for this amaretto cocktail.
Amaretto liqueur - Nutty amaretto is a sweet Italian almond liqueur made from bitter almonds and apricot pits. It has a distinct almond flavor with hints of vanilla and caramel, making it the perfect base for a sweet and sour cocktail like the Amaretto Stone Sour.
Orange juice - The orange juice provides a sweet and tangy flavor to the cocktail that complements the amaretto perfectly. It also adds a pop of color to the drink.
Sour mix - A sour mixture combines lemon, lime juice, and simple syrup. It's a key ingredient in many cocktails and provides the sour flavor that balances out the sweetness of the amaretto and orange juice. You can buy it or make your own sour mix.
Fresh oranges for garnish - an orange wheel or wedge.
Maraschino cherries to garnish
Method
Fill a cocktail shaker with ice.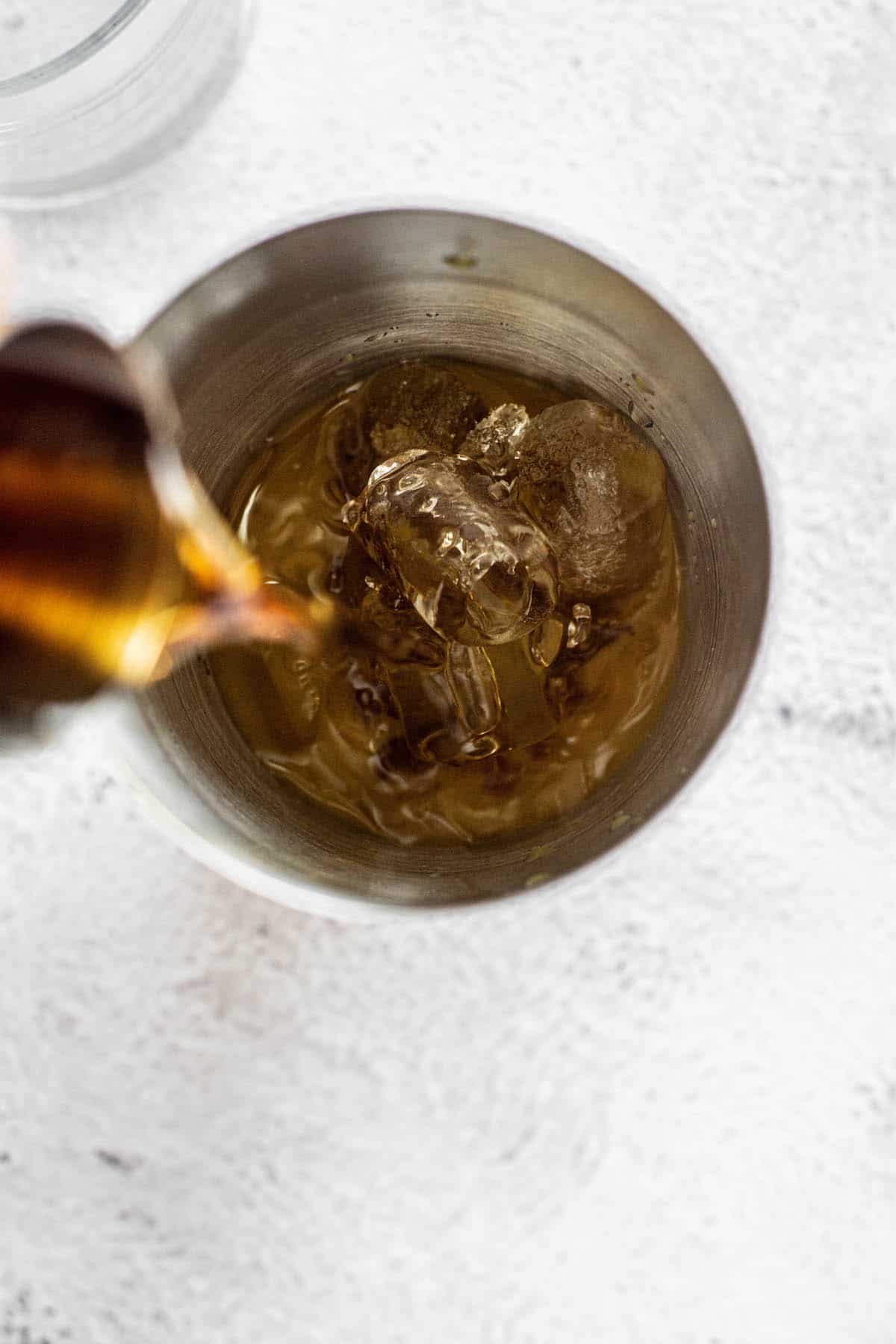 Add the amaretto liqueur, orange juice, and sour mix to the shaker.
Shake vigorously for 10-15 seconds.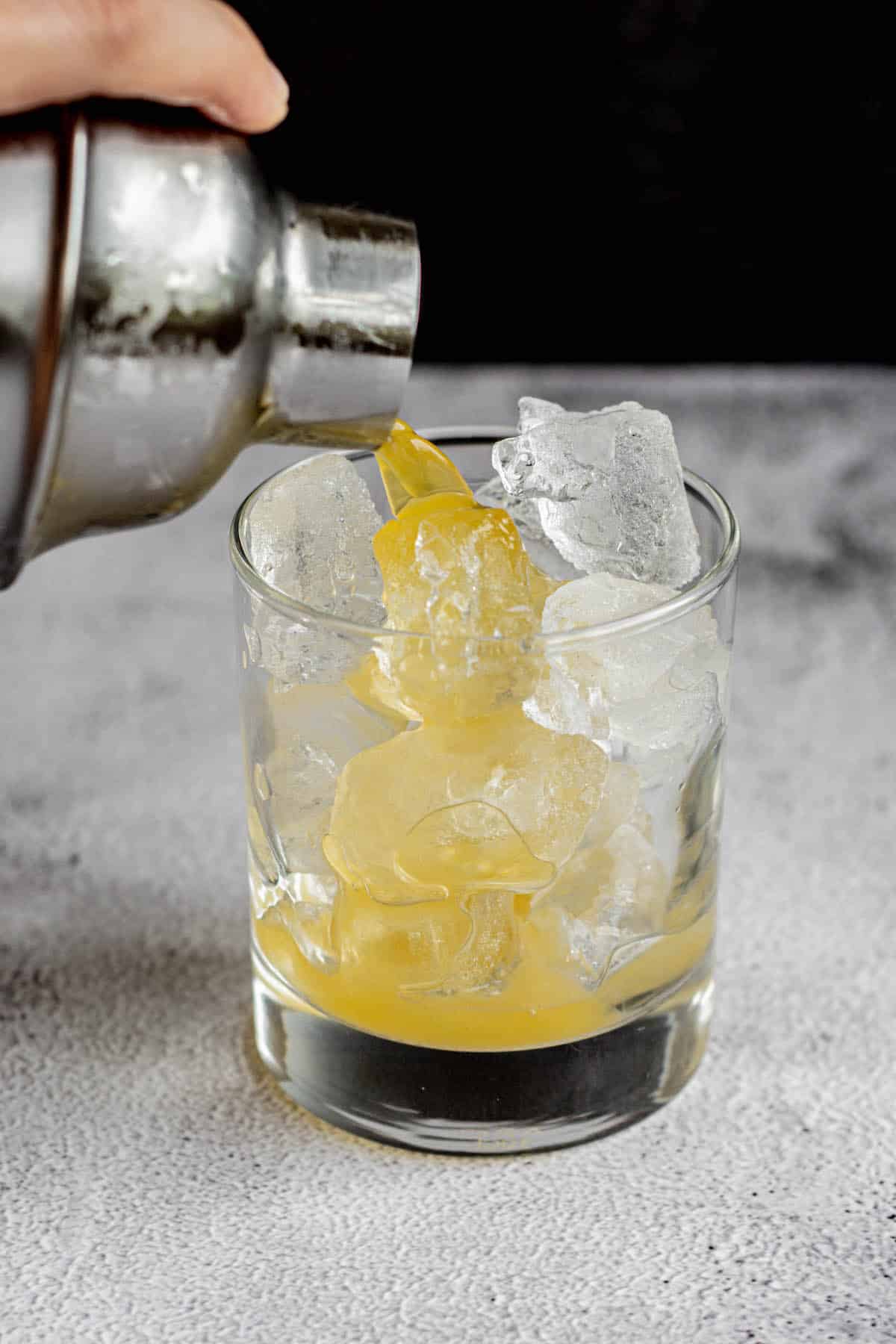 Strain the mixture into a rocks glass filled with ice.
Garnish with an orange slice and serve.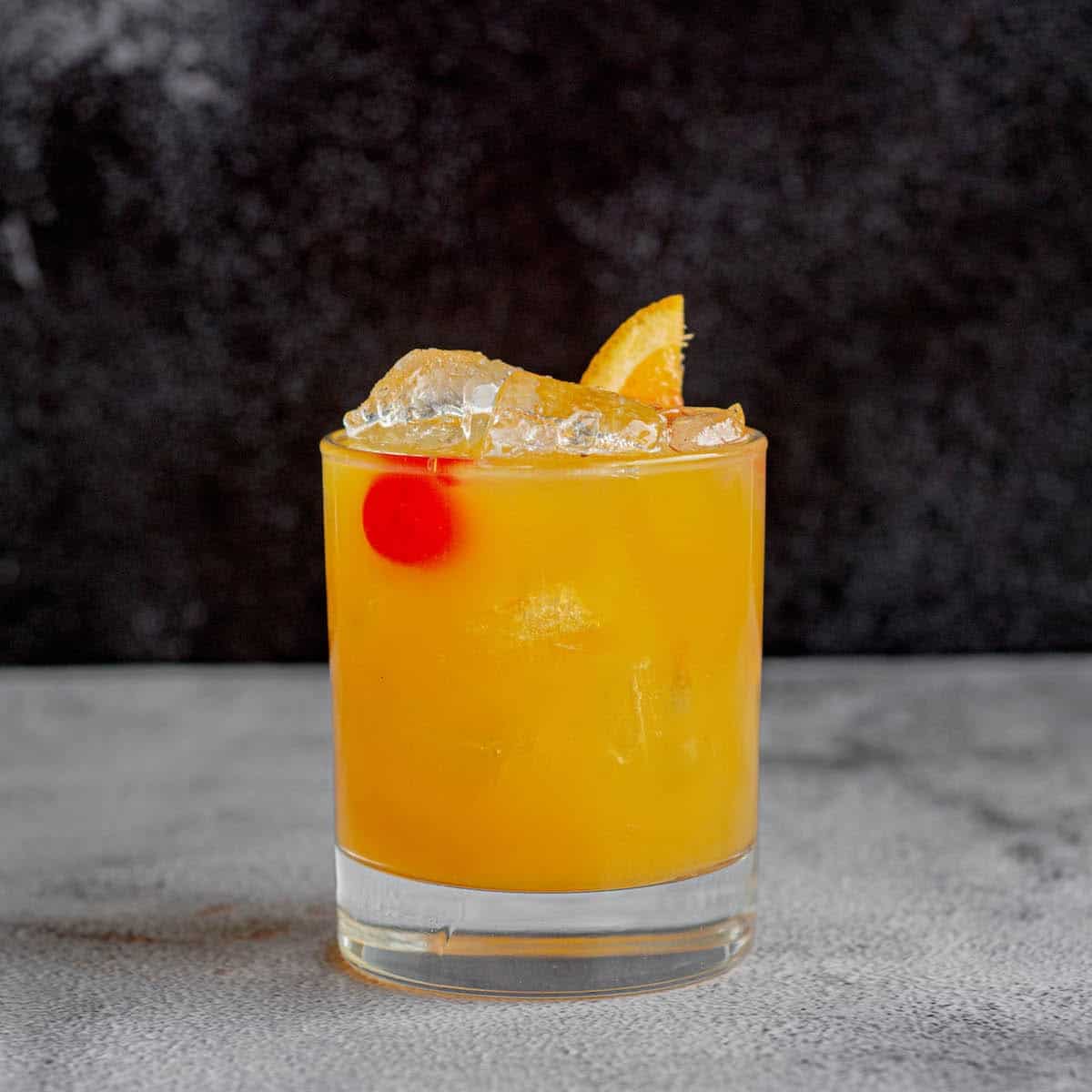 Variations and substitutions:
You can switch up the Amaretto Stone Sour in many ways to suit your tastes. Here are a few ideas:
Substitute the orange juice for pineapple juice for a tropical twist.
Swap out the sour mix for freshly squeezed lemon juice and lime juice for a more sour flavor.
Add a splash of grenadine for a sweeter, fruitier cocktail.
Use a flavored vodka or rum instead of amaretto for a different flavor profile.
Equipment needed:
To make an Amaretto Stone Sour, you'll need a few basic pieces of equipment:
Cocktail shaker: A shaker for mixing the ingredients and chilling the drink.
Strainer: You'll need a strainer to remove any ice or pulp from the mixture before pouring it into your glass.
Rocks glass: A rocks glass is the perfect cocktail glass for this drink. It's short and sturdy, with a wide rim that allows you to enjoy the drink's aroma as you sip it.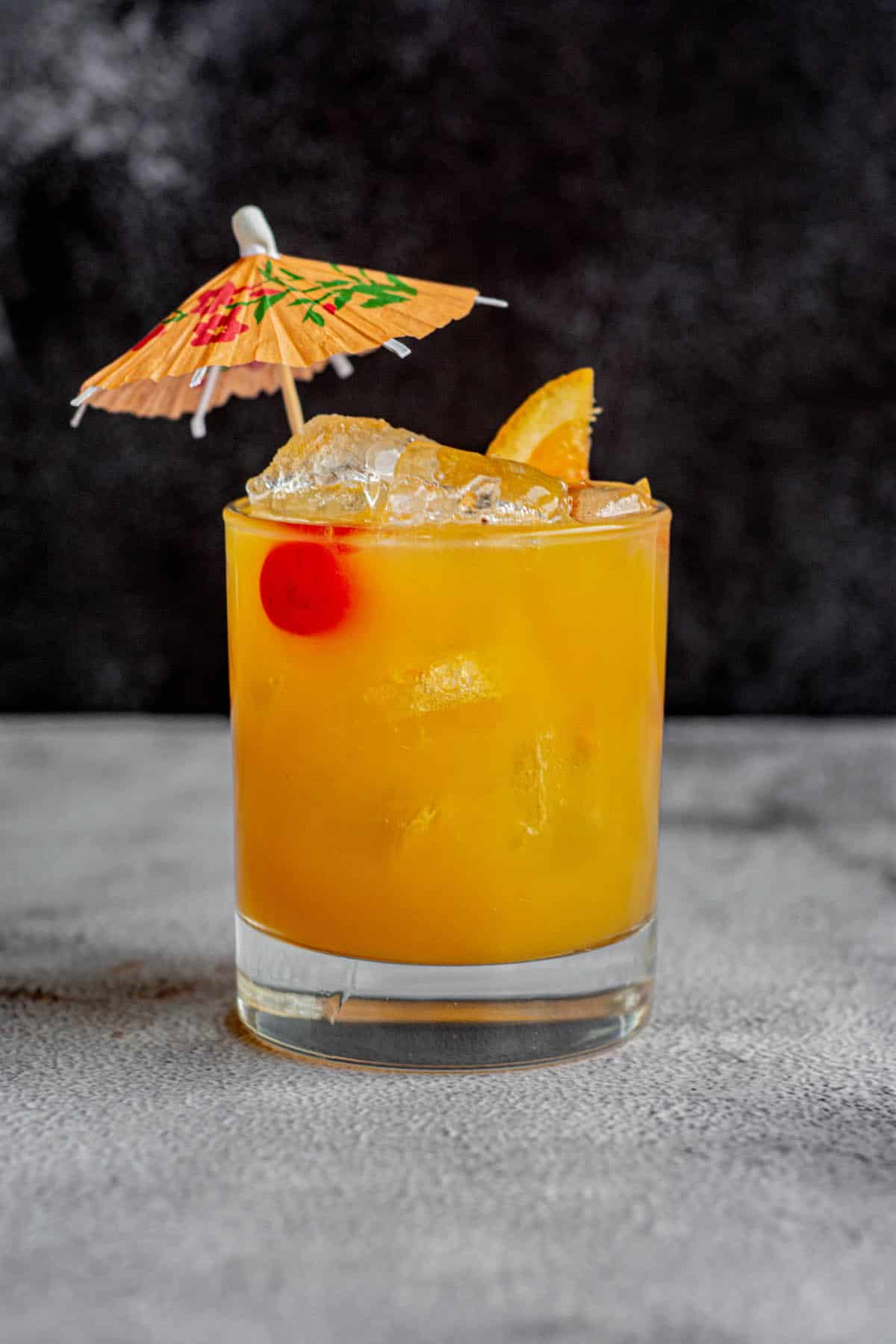 More cocktail recipes
Full recipe
Yield: 1
Amaretto Stone Sour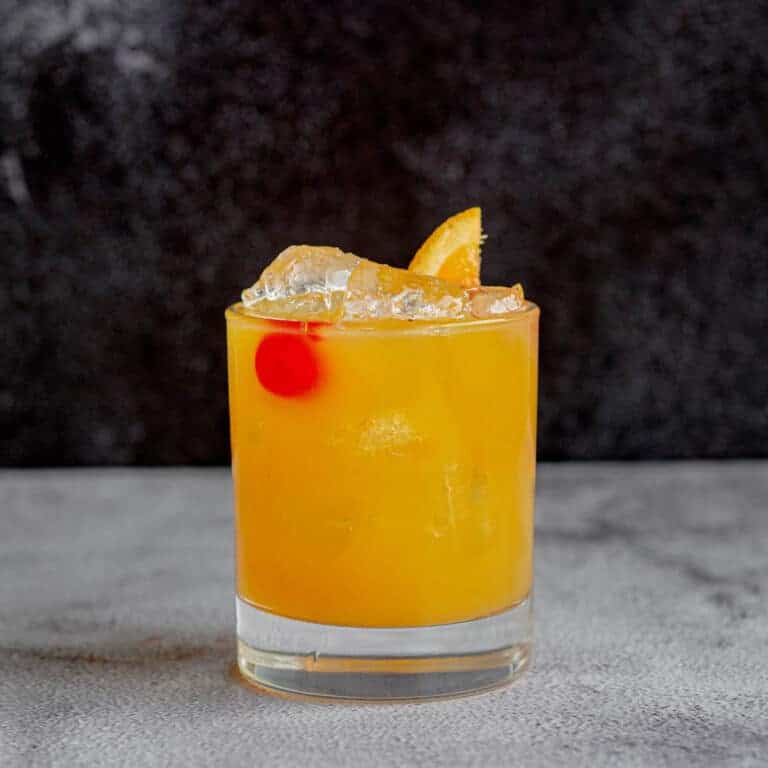 An Amaretto Stone Sour is a delicious and refreshing cocktail that's perfect for a lazy afternoon or a weekend brunch.
Ingredients
1 ¾ oz / 50ml Amaretto liqueur
1 ¾ oz / 50ml orange juice
1 ¾ oz / 50ml sour mix
Orange slice, for garnish
Maraschino cherry, for garnish
Instructions
Fill a cocktail shaker with ice.
Add the amaretto liqueur, orange juice, and sour mix to the shaker.
Shake vigorously for 10-15 seconds.
Strain the mixture into a rocks glass filled with ice.
Garnish with an orange slice and maraschino cherry.
Nutrition Information:
Yield:
1
Serving Size:
1
Amount Per Serving:
Calories:

279
Total Fat:

0g
Saturated Fat:

0g
Trans Fat:

0g
Unsaturated Fat:

0g
Cholesterol:

0mg
Sodium:

8mg
Carbohydrates:

44g
Fiber:

1g
Sugar:

41g
Protein:

1g